ABOUT US
The Right Tools for the Right Job
WHY OUR CLIENTS CHOOSE
ACTION POINT
Let's face it, the success or failure of a project often comes down to the people you have working for you.
Our team has been at the leading edge of marketing analytics for over 10 years.  We have worked with some of the world's leading full-service agencies, as well as cutting-edge big data analytics startups.  We have brought together a diverse team with strengths that range from product development and big data architecture to digital design and social strategy.  With all of this expertise at the same table, we bring you seamless, action-oriented strategy.
LET'S DO GREAT THINGS TOGETHER
Your Goals Become Our Goals for a Lasting Partnership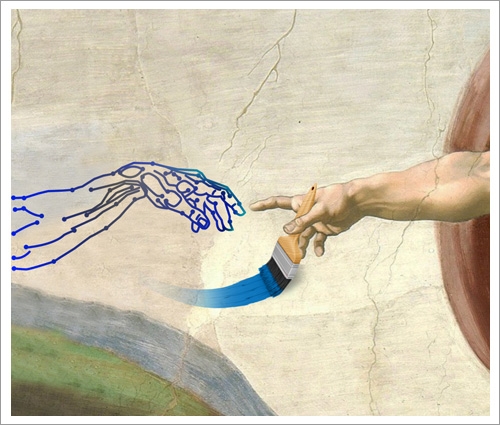 Our team founded Action Point because we saw a great divide between the technologists and the creative marketers we worked with.  These disciplines are now merging into two sides of the same brand management operation.

The advent of the digital age has given us unprecedented streams of data that illuminate everything from customer acquisition and behavior to demand fulfillment and logistics. Companies that integrate analytics and performance optimization will outpace their competition through insights and efficiency.

At Action Point, our data gurus and marketing magicians work collaboratively to give you seamless answers and action.
CHRISTA ROSE — PRESIDENT
In an increasingly complex marketing landscape, we bridge the divide between technologists and creative teams to deliver actionable insights that tie to business bottom lines.
Action Point brings high-scale data analytics to the creative process to provide the data backing for strategy development, optimization, impact and ROI. We focus on audience targeting, campaign analytics, content performance, engagement measurement, reputation tracking and competitive analysis.
We have been recognized by WPP as an analytics vendor and have established partnerships with some of the world's leading media agencies, as well as cutting-edge data startups.
THE ACTION POINT DIFFERENCE
Synergy
We treat you like valued partners.  Our process at Action Point is to develop lasting partnerships with the people we work with.  Think of us as part of your collaborative team.
Commitment
Your goals become our goals with no hidden agendas.  You will experience the difference of working with a team that shares your passion for what you do.  We're not happy until you're happy.
Experience
Action Point's team has served industry-leading clients in telecommunications, financial services, technology, beauty, athletics, consumer packaged goods, business services and retail, as well as entrepreneurial startup companies.
Results
We tell the story of data and make the connections to your important business questions.  Our consultants focus on the "so what" factor, to provide the foundation for a comprehensive, action-oriented marketing strategy.
Customization
We get it, you have specific, must-have features that are essential for your business case.  We tailor projects to ensure that your solution is customized to the need.  Large or small, our priority is to make it work for you.
Interoperability
We make it our business to stay on top of the quickly-changing marketing analytics tools market.  We are tools agnostic and will use your existing stack or make recommendations as to best-fit tools to future-proof your project.
Innovation
Whatever the project is, we're ready to re-invent the box.  Our company is founded on the ideal of doing things in a way that they haven't been done before.  Our team thrives on unique challenges, so bring us yours!
We would love to get started on your project